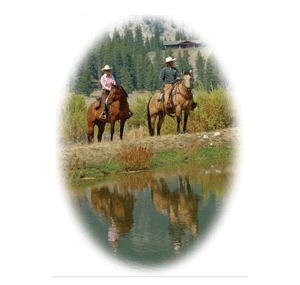 The "Gold Standard" of Omega 3's !
Digestive System
Promotes healthy intestinal tract

Helps prevent sand colic

Promotes healthier skin & coat

Easy digestibility; highly palatable

Helps regulate blood sugar spikes

Non-GMO; Gluten Free

May help soothe ulcers

Insulin-Resistance (IR) horses

Pre-Cushings & Cushings Syndrome

Helps boost the immune system
​​
3:1 Omega 3, anti-inflammatory

Low NSC; cool energy source

Low sugar, starch & sodium

Slowly processed carbs

Rich in antioxidants & minerals

Helps maintain electrolyte balance

No mechanical/chemical processing

High protein quality

Pesticide/chemical free

Rich in fiber

Long shelf life
For All Breeds & Ages of Horses
Allergies
Anti-Allergenic properties
Musculoskeletal System
​Helps maintain supple joints & connective tissues

Helps repair & maintain cellular walls

Promotes stronger hooves

Supports bone growth & strength

Assists in the development of nervous system, brain, muscles and skeleton

May help ease arthritic conditions
Reproductive System
Helps balance hormones, ease estrus cycles and inflammation​
Recommended Feeding Rates: Top dress 2-4 ounces daily
Case Studies
In November 2010, ProfitPro, LLC, Albert Lea, MN, began using the combination of Chia and HS-35 in several equine applications and, to date, has found a variety of beneficial qualities for many issues currently seen in the equine industry from years of feeding practices that are not always advantageous to the horse.
​
It should also be noted that there is a difference between therapeutic and maintenance dosages of Chia. Also, depending on the issue and the individual, it may take several months to see any changes or differences.
​
Understand that all of these horses were given BOTH Chia & HS-35 and the combination is, what is believed to be the determining factor.
​​
The following, while strictly anecdotal, show remarkable results!
​
​
​
​
​​
Again, this is all anecdotal, but the ramifications could be of tremendous importance. ​ It must be taken into account, each horse is an individual and may or may not react in the same manner. Thus far, along with the case studies, it's been noted:
​
An Insulin Resistant Mare completely changed when Chia was added to her diet. Changes did not begin until nearly 4 months in at 4 oz. a day. Maintenance is now 2 oz. daily.
​
A mare with severe bug allergies, swell up with big welts during bug season. She received 2 oz. of Chia daily starting in November the Fall before trial. Mare completely free of the bug allergies.
​​
A mare difficult to get in foal and normally needed Regumate to stay in foal... have tests show 1,000 blood count (300 is border line) while on the Chia. She received 4 oz. daily for 5 months and then reduced to 2 oz. daily.
​​
Significant relief for horses with Uveitis has also been reported.​​
​​
​